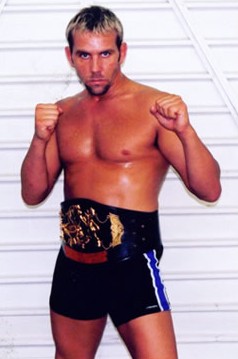 Sensei Erik Paulson
Black Belt in Brazilian Jiu-Jitsu
Black Belt in Judo
Black Belt in Tae Kwon Do
Full Instructor in Jeet Kune Do
Full Instructor in Philippino Martial Arts
Full Instructor in Muay Thai under Ajarn Chai
Sensei Erik Paulson, former World Light-Heavy Weight Shooto champion, is the founder of Combat Submission Wrestling (CSW), which takes inspiration from Brazilian Jiu-Jitsu, Catch Wrestling, Freestyle and Greco-Roman Wrestling.
Erik has studied with 40 different teachers over his 30 years of training including Rick Faye, Larry Hartsell, Ajarn Chai Sirisute, Rigan Machado and the legendary Guro Dan Inosanto. He first studied Brazilian Jiu-Jitsu with Rorio Gracie, Royce Gracie and Rickson Gracie in 1989. Erik is famous for his unbelievable repertoire of submission holds and is recognized as a virtual encyclopedia of leg locks.
Erik is known for coaching a multitude of fighters including Cub Swanson, Brock Lesnar, former UFC Heavyweight Champion, and Metamoris Heavyweight Champion, catch-wrestler Josh Barnett.
Mel Corrigan, senior instructor at our club, is a Level 2 Instructor in CSW under Erik Paulson. If you would like to train in CSW, please click here.
View our Erik Paulson Seminar galleries below.