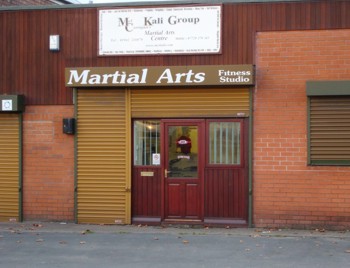 MC Kali Group (MCKG)
43a York Street
Wigan
Lancashire
United Kingdom
WN3 4BY
Find us: Map to MCKG Club
Tel: 07729 170 143
Email: Mel Corrigan
15 mins walk from Wigan Bus Station
Head towards New Market Street and continue straight onto Frog Lane past Deanery High School, which should be on your right. Take your first left (Prescott Street). At the end of Prescott St, turn left onto Miry Lane. Take the first left onto York Street. You will find us just before the bend on the left side.
10 mins walk from Wigan Wallgate Railway Station
Turn right onto Wallgate and continue straight. Turn right at Wallgate Road. Continue onto Great George Street. You will see Little Buddies on your right as the street splits. Take the street on your right to continue down Great George Street. The street bends left slightly and becomes York Street. We are on the right side.
For more information on opening times for training, please visit the Classes page.
Join MC Kali Today!
Want to train or have a question?
Contact MCKG today via the form below