The M.C. Kali Group is a branch of Rick Faye's Minnesota Kali Group U.S.A. and has been in business since 1994. The school is owned and operated by Melvin Corrigan and is based in Wigan, Greater Manchester.
Mel has practiced various Martial Arts for over 30 years.
He is a Certified Associate Instructor under World Famous Guro Dan Inosanto in Kali (Philippino Martial Arts) and Jun Fan Gung Fu (Bruce Lee's Martial Arts).
He is a Certified Level 3 Instructor under Sifu Rick Faye of the Minnesota Kali Group U.S.A.
Mel is also a Certified Level 2 Instructor in Combat Submission Wrestling under Sensei Erik Paulson, the World light heavyweight Shooto Fighting champion. He is also certified to teach Erik's Combat Submission Brazilian Jiu-Jitsu and STX Kickboxing.
Mel's devotion to the Arts is evidenced by his belief and constant training of the basics and attention to detail.
This enthusiasm is integral of his teaching and helps his students learn and maintain their excitement.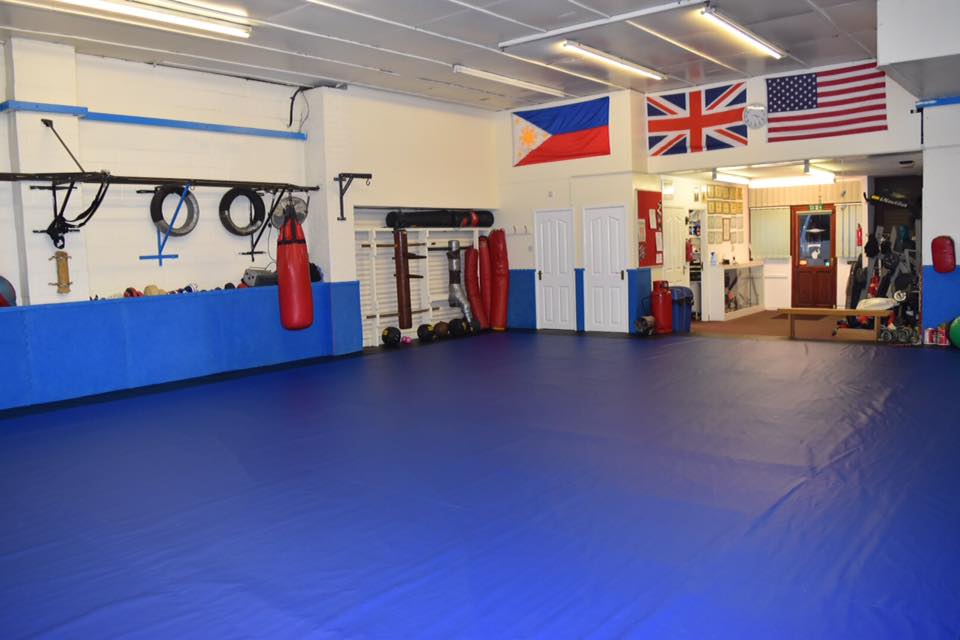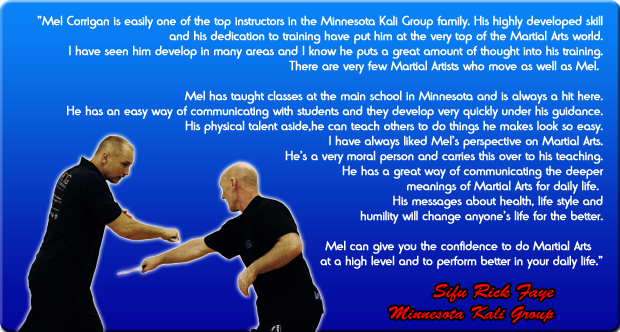 "Mel Corrigan is easily one of the top instructors in the Minnesota Kali Group family. His highly developed skill and his dedication to training have put him at the very top of the Martial Arts world. I have seen him develop in many areas and I know he puts a great amount of thought into his training. There are very few martial artists who move as well as Mel."
"Mel has taught classes at the main school in Minnesota and is always a hit here. He has an easy way of communicating with students and they develop very quickly under his guidance. His physical talent aside, he can teach others to do things he makes look so easy."
"I have always liked Mel's perspective on martial arts. He's a very moral person and carries this over to his teaching. He has a great way of communicating the deeper meanings of martial arts for daily life. His messages about health, lifestyle and humility will chance anyone's life for the better."
"Mel can give you the confidence to do martial arts at a high level and to perform better in your daily life."