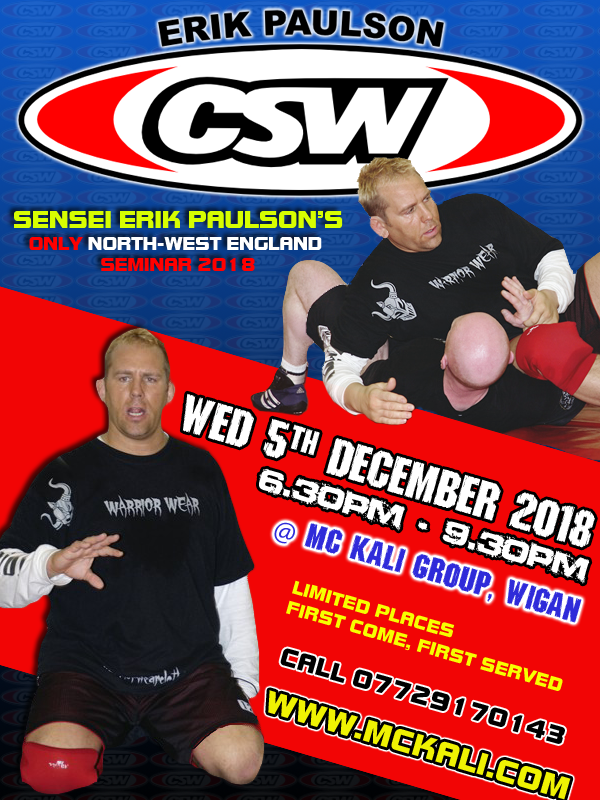 Sensei Erik Paulson, originator of Combat Submission Wrestling, master of submission holds and instructor to our very own Mel Corrigan, will be holding his annual North West seminar at MC Kali Group in Wigan on Wednesday 5th December 2018 at 6.30pm.
Places are limited and priority will be given to those on a first come, first served basis. A deposit will be needed to secure your place.
For more information and to book a place on the Erik Paulson seminar, contact Mel today on 07729 170 143.
Below is a snippet from last year's seminar with Erik